Introducing a new home to friends and family is a truly special moment. And it requires a special present.
The party is coming and need help finding a housewarming gift? From salt to vinyl, this list has it all. Cuteness, elegance and warm memories, the best gift is the message it carries.
An oasis of houseplants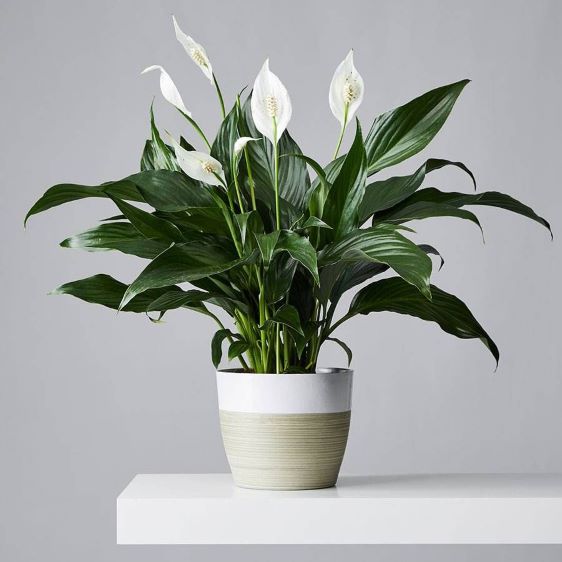 A houseplant is such a simple yet fresh gift choice. Yes, an indoor plant requires caring, but the good news is that the world of nature is broad enough for us to choose from.
Exploring the options beforehand will save you time, effort and will help you to make a choice that's suitable both for you and your gift recipient. Snake plant, also called the Mother-in-law's tongue, is a great option for someone who travels a lot or simply lacks the gardener's gene. For those ready for a challenge, maintaining the elegant white Peace lily will be an achievement to be proud of.
A radiant and elegant light cube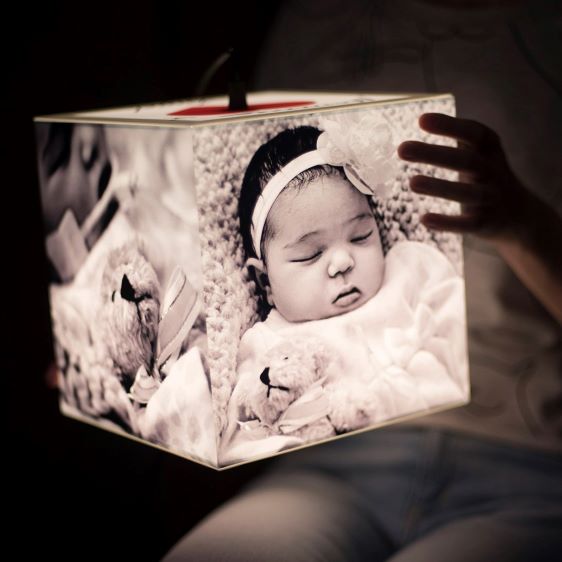 Successful illumination is basic for every home. A new light source can radically improve the atmosphere of a home and the mood of those living in it.
For this reason, we like the light cube Uniqcube. Its eye-catching design makes it both an original home décor item and a source of relaxing dim light. But the best for this housewarming gift is its customization. Just pick five images the homeowner enjoys and these images will glow on a top-notch material.
What differentiates Uniqcube from similar items is its design tool. It makes creating your light cube super easy and gives you a clear idea of the finished product. Available in two sizes, Unqicube will be a housewarming gift uniquely made for your gift recipient's home.
Traditional values with salt and bread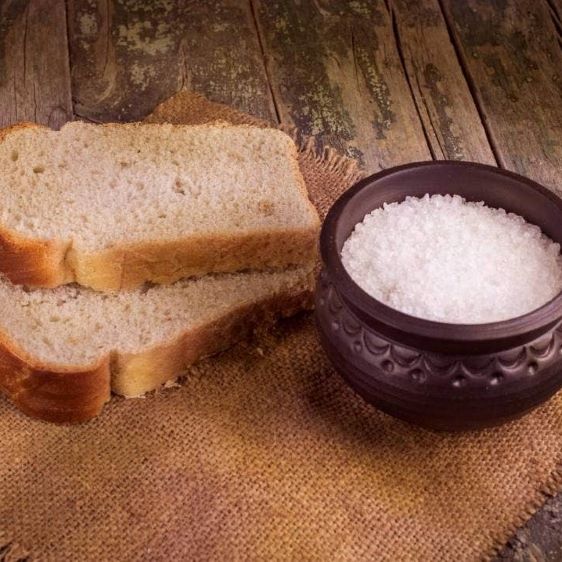 One of the traditional housewarming gifts is salt and bread. Some say this tradition comes from Russia, some say from Italy. Well, we say it does not matter. What matters is the universality and power these symbols carry.
This also proves salt and bread to be an excellent last-minute and low-budget gift. Salt symbolizes having a life full of flavour, bread means wishing prosperity. A last-minute version of this gift can be found in your local supermarket. If you have 20 minutes extra, go for a nice salt jar that can be used later.
Practicality and beauty of a vase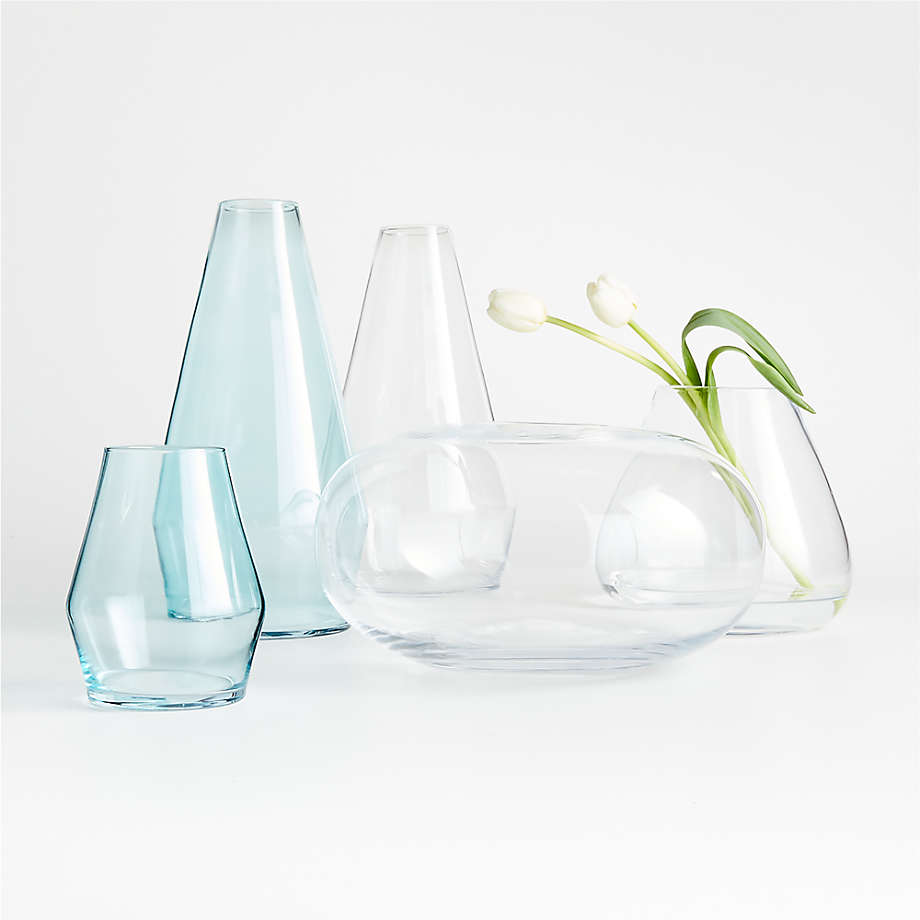 It's not like I receive a bucket of nice-smelling red roses every week. But when I do, they are always placed in the biggest glass I can find. Because I, like many people, have never thought of going shopping for a…vase.
On other occasions, a vase could seem to be a boring gift choice. But housewarming is the time for a vase to shine. A vase is an item that should have a place in every household and certainly will be a useful gift for the homeowners.
A plus is the price and style range this housewarming gift offers. It makes it easy to pick an item that's the best both for you and your gift recipient. Like these Crate&Barrel vases, that are classics with a nice touch of modernity.
CO2 monitor for a better life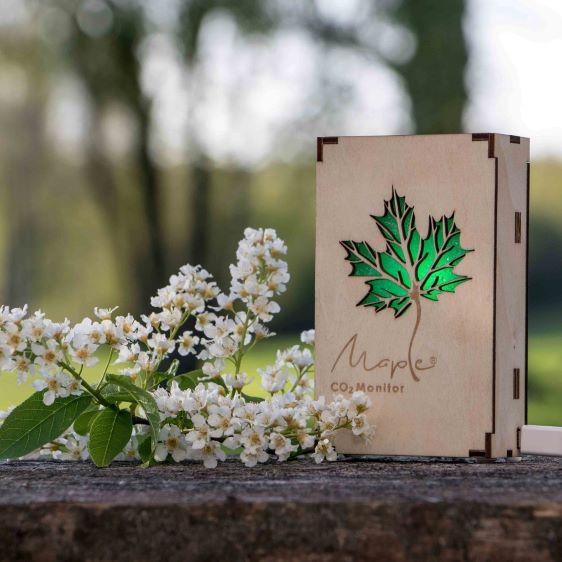 Taking care of the air we breathe is a self-care element. Especially for those who spend a lot of time indoors.
Maple CO2 is an infrared CO2 gas sensor made to inform about the air quality. With just one look this monitor helps you to know that it's time for some fresh air. It helps to avoid headaches, dizziness, difficulties to concentrate and other problems following an elevated concentration of CO2.
The ash three hardwood design makes this CO2 monitor an elegant, innovative and useful housewarming gift. We believe a new home should mean a new, improved life.
Throw pillows as a cherry on top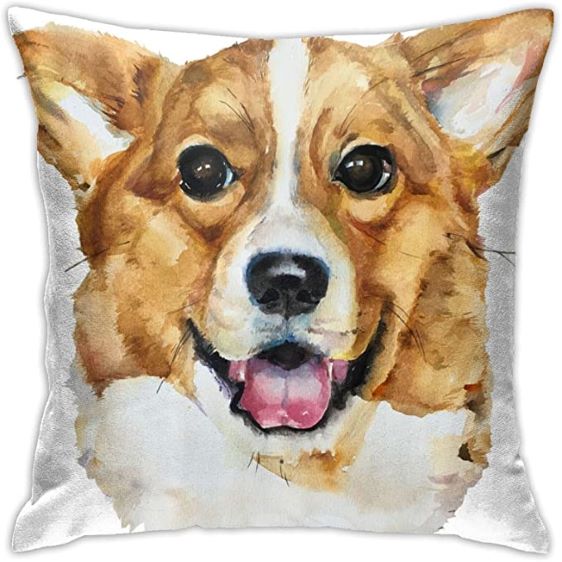 When choosing things like a sofa or carpet, we don't want any risks. But a pair of new throw pillows is the right place for style experiments and fantasies.
Besides being a décor item, it's safe to declare that there can never be too many throw pillows. And their designs are really surprising. From abstract patterns to colorful animals, throw pillows form their own universe hiding something perfect for a new home.
This watercolor-style pillowcase with a puppy totally charmed us. A home with this looks like fun.
A gift card from a local home decor shop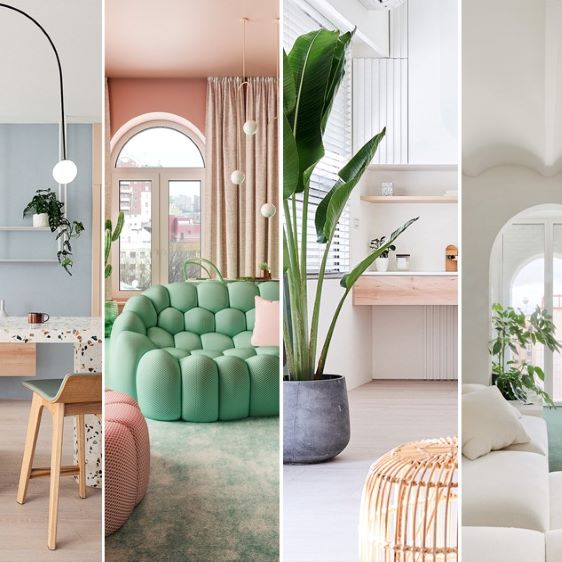 Moving into a new home can get pricey. So a gift card might be a gift the homeowners will be the most excited for. Sometimes there's so little that keeps us from fulfilling a dream. This is your chance to be the fairy godmother.
Today getting in touch is easier than ever. So go on, message other invited guests and you can purchase this thoughtful housewarming gift together. And, of course, a gift card means you doing the noble job of not choosing a vine holder for a household that's already have two.
Eternal happiness in a photo album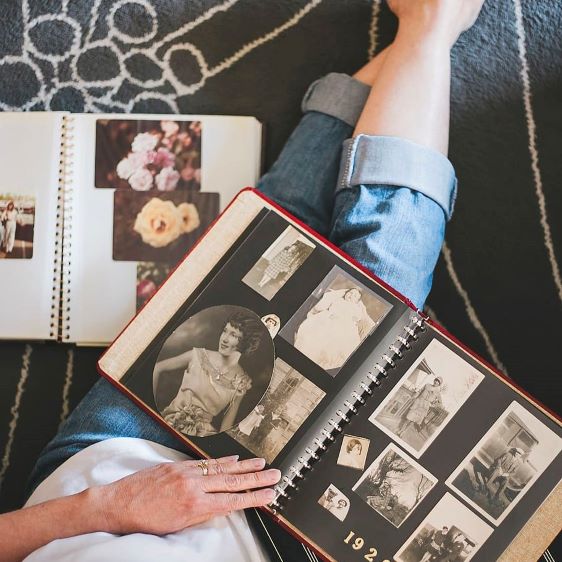 This is a life-saver gift idea that gives you all the rights to arrive at the party…. without a gift.
In the age of digitalization, seeing printed photos brings a breeze of nostalgia. So all you need is a little bit of attention. During the party capture special moments with your phone. Did you see others making photos? Message them afterward and gather a nice collection of the housewarming party moments.
The next steps are simple. Print the photos, purchase a nice photo album and there you have a housewarming gift that's much more than an item. This is the gift of sweet memories, laughs, and friendships.
Time after time… a wall clock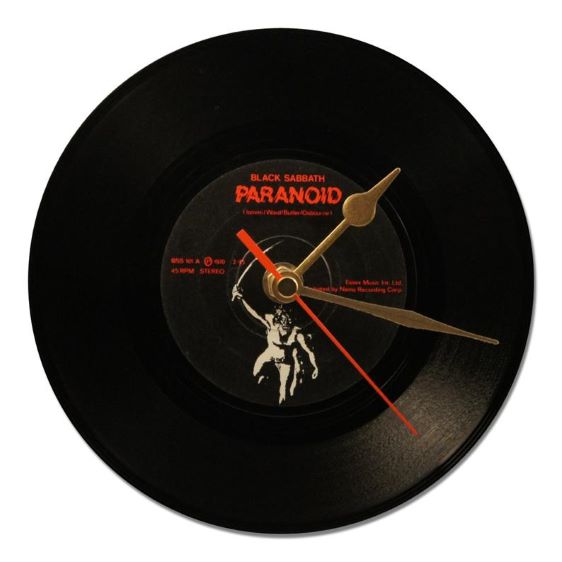 Replaced by phones and other screens, wall clocks can be called an extinct breed. But we believe no gadget can replace an item that can be the difference between a house and a home.
This one is for a music lover who knows how to appreciate the real stuff. RockTheClock store on Etsy offers hand-made wall clocks with a vinyl as base. No worries about differences in music taste because there's enough options to choose from. David Bowie, Queen and Black Sabbath are only a few of the artists we can appreciate in this manner.
Each of these original vinyl tells a story. Now it's your gift recipient's turn to continue it.
Warmth and nature of a wool blanket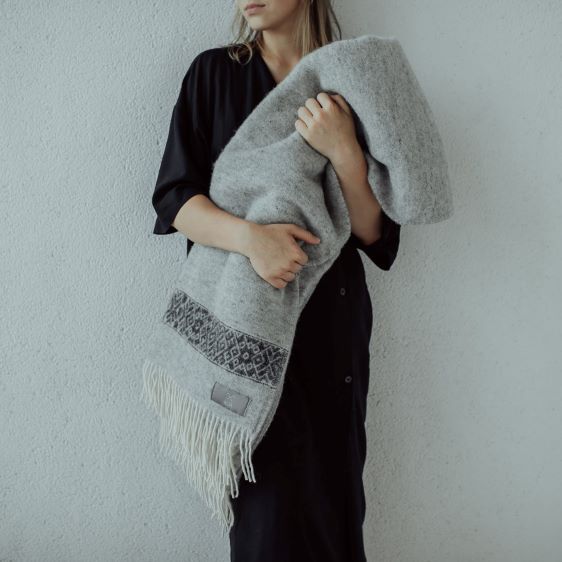 In a world of synthetics, natural materials have a high value.
For this reason, these blankets are much more than simple blankets. Made of New Zealand wool, they have the capacity to regulate the body's temperature. Using a wool blanket will make both hot and cold sleepers satisfied.
But you don't have to lay down to appreciate one of these blankets. You'll know this housewarming gift is a valuable investment the moment you'll hold one in your hands.
Gorgeous wall decals
Stickerinos.com is a place where you can get not only educational wall decals for kids but also some gorgeous ones for grownups. Definitely check them out!
And finally, have fun at the party! If housewarming is not the only gift-giving event that's close, check out our gift category.